Streaming
Church live streaming: how to live stream for worship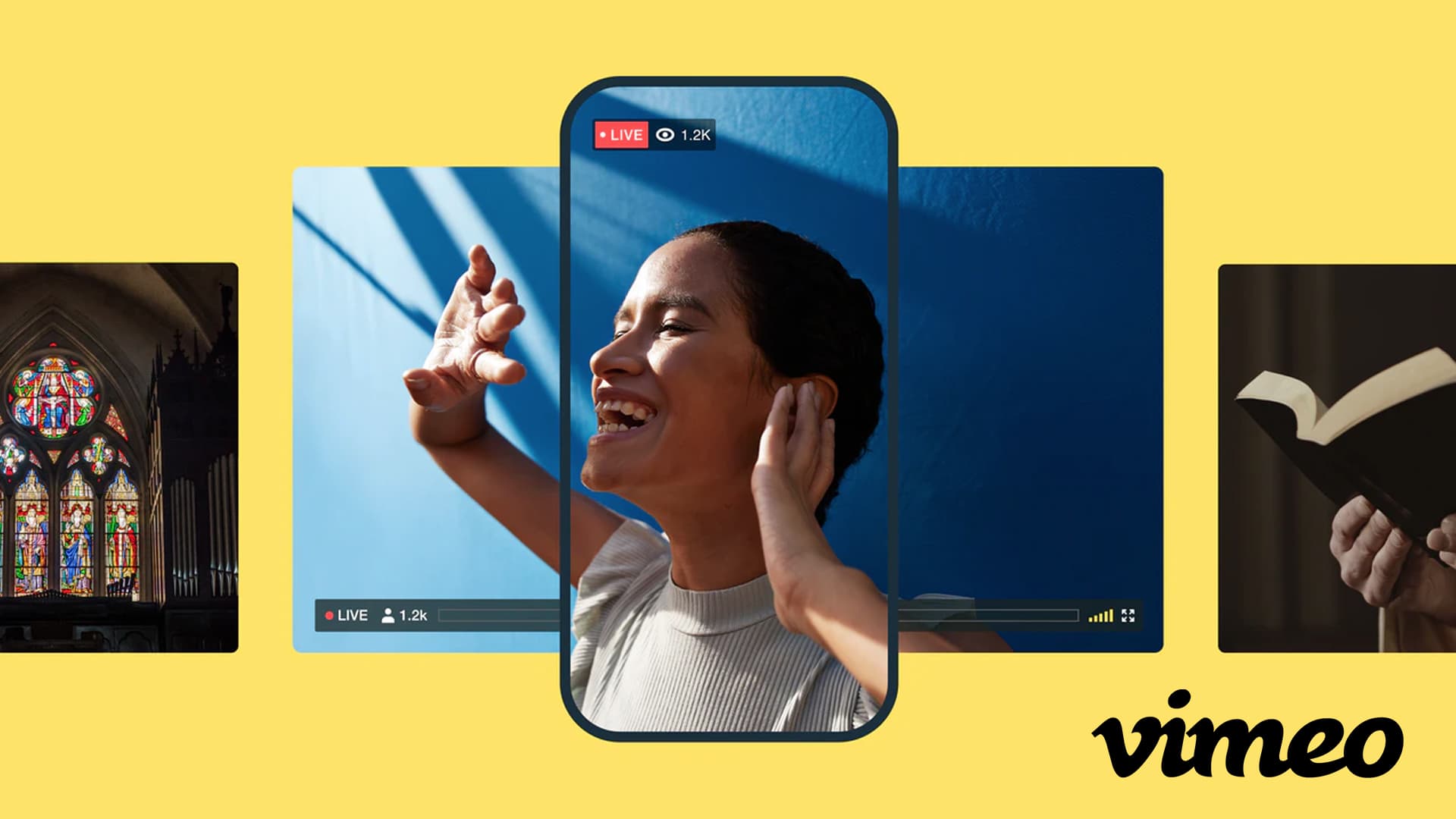 Every day, houses of worship like churches, synagogues, and mosques around the world lift up and inspire their communities. But in today's world, reaching new and existing congregants can be a big challenge. That's why live streaming — whether for church services, ceremonies, or events — offers a solution.
Live streaming is forecast to become a $70.5B industry within the next few years and will expand beyond traditional broadcasts like sports, award shows, or concerts. And while on the surface it may seem like live streaming content is less engaging than in-person or on demand video, research shows the opposite. Forrester reports that live streaming is a powerful way to deliver interactive content, with users watching live video up to 10 or 20 times longer than on-demand content.
For churches and houses of worship live streaming provides a big opportunity. It's a way to nurture an existing community, introduce new members, and provide additional offerings to keep people engaged beyond weekly services.
"Live streaming is almost like an extension of our in-person services," says Danny Harrell, Lead Pastor, Lakepoint Church. "I've seen engagement where we've got guys out fishing on Sundays, watching the church service online, and we follow up asking them what they caught. Those are some of the best engagements we've seen."
In this article, we're cover all the basics for how to live stream services or events to better connect and engage your community.
Church live streaming setup
So how do you set up a church live stream? It may seem like a highly technical and daunting endeavor, but don't fret! Many churches, synagogues, mosques and other faith-based organizations can live stream with tools they already have. Let's dive in.
Camera
The camera you use will depend on both your budget and desired production quality. Faith-based organizations that are new to streaming can explore options as simple and accessible as live streaming from a phone or an entry level camera like the Mevo Start. Below are just a few entry-level and intermediate camera options to consider:
Audio
Audio should come straight from your camera or the device managing your stream. If you have a soundboard and microphones, you can capture the audio directly. If you're looking to capture audio with professional-quality gear you can start with a few of our team's live streaming equipment recommendations:
Switcher and encoder
The switcher and encoder help streamers share their live event with the world. We'll quickly break down the differences between the two.
An encoder is a piece of hardware or software that takes a video signal and encodes it in a language that can be transmitted to a video player that can then decode the language and play it to an audience. A multi-camera switcher can increase the production value of your live stream service or event by allowing producers to switch between camera and audio sources. Equipment like Livestream Studio provide a combination multi-camera switcher and video encoder to make it easier than ever to live stream.
Internet connection
A powerful internet connection is crucial for a clear and successful live event or service. Before streaming a service, plan to have twice as much upload speed available as the bitrate you want to stream at. What is the bitrate? Simply put, it's the rate your data will upload through your encoder and out to the various streaming services or platforms that you've picked. Generally speaking, the higher the bitrate the higher the stream quality. However, higher bitrates also mean large data size, which can slow down a stream. Just keep in mind that the bitrate you choose to stream will affect the viewing quality.

Reach communities of faith with simulcasting
While live streaming can help churches reach audience beyond in-person services, it's important to know where communities are engaged online. For example, according to a 2018 study from LifeWay, the majority (84%) of churches have a Facebook page to connect with community members. By using tools to simulcast to Facebook Live or other social channels, churches can reach followers where they're already engaged in content. Simulcasting has the added benefit of reaching more channels simultaneously without the additional equipment or bandwidth requirements.
What's more, live streaming on Facebook is a great way to bring your content front and center. Live videos, on average, get six times as many interactions than static videos on Facebook. The very nature of live streaming a church service encourages discussion amongst viewers, further developing a sense of belonging and community.
Live streaming a worship service makes it possible for anyone with a smartphone, or tablet, or computer to view worship from wherever they are.

Marcháe Grair, Head of Unitarian Universalist Association PR and Outreach
Connecting through video
In order for houses of worship to engage existing and new members, they must adapt to new strategies to spread their message. Unitarian Universalists Associations brought their community online during Covid-19 to stay connected and supported. Many faith-based organizations create an affordable OTT streaming service to engage their global followers with a rich content experience.
Creating static video content is not enough. Broadcasting live services, interacting with churchgoers online, and keeping communities connected are all essential for the future of worship. Video has the power to bring a sense of belonging, whether members are able to worship in-person or join services behind a screen.

Copyright & trademarks

All content and images used on this site are owned or licensed by Vimeo or its affiliates for use on this site only. Unauthorized use is prohibited.

Names of Vimeo products and services are trademarks of Vimeo of its subsidiaries.

Nothing contained herein shall be construed as conferring any license or right under any Vimeo patent, copyright, or trademark.