Worship Teams
The Simple Act of Abiding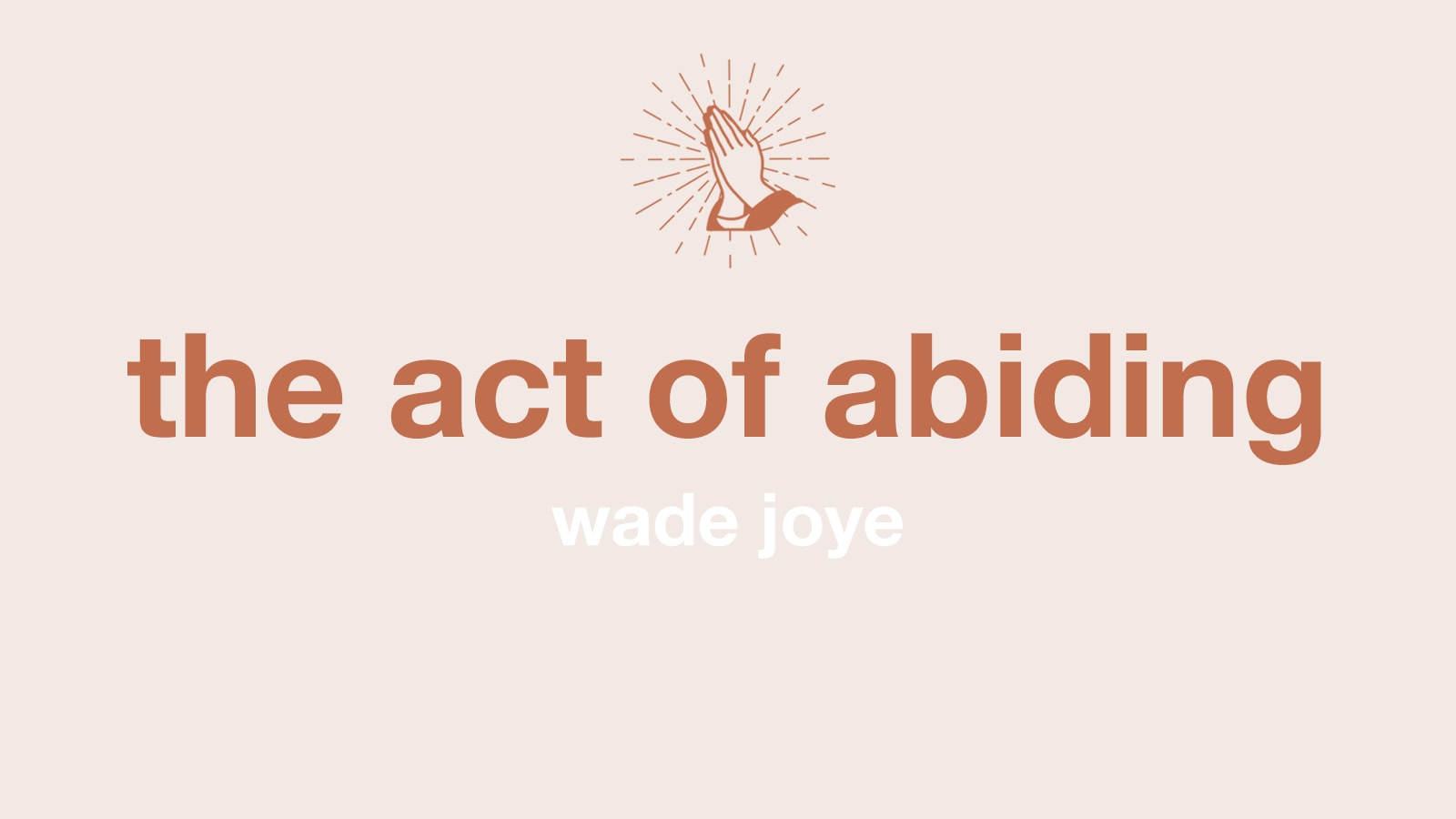 We are really great at creating atmospheres of worship in our churches today. Our platforms are filled with highly skilled musicians and talented singers. The songs that make it into our set lists are powerful. The transitions and lighting have all been planned with diligence and care.
This level of preparation is important because how you prepare shows what and who you value. We should honor God enough to bring our best to Him in our corporate worship and value the people we lead enough to plan well.
However, as a Worship Pastor, I was convicted over the last several years by a question that I think would be healthy for you to wrestle with as well:
Am I spending all of my energy creating spaces for other people to experience God without prioritizing that same space in my own life?
As you sit with the question, I imagine many excuses come to mind.
"Ministry is all-consuming. How can I find the time?"
"What little margin I have is spent with my family."
"I get distracted when I pray and don't really enjoy it, to begin with."
But let me encourage you with the words of Jesus found in John 15:7-11 (ESV)
7 If you abide in me, and my words abide in you, ask whatever you wish, and it will be done for you. 8 By this my Father is glorified, that you bear much fruit and so prove to be my disciples. 9 As the Father has loved me, so have I loved you. Abide in my love. 10 If you keep my commandments, you will abide in my love, just as I have kept my Father's commandments and abide in his love. 11 These things I have spoken to you, that my joy may be in you, and that your joy may be full.
While gathering together in corporate worship is essential, it was never meant to be the only rhythm of worship in our lives.
As worship leaders and pastors, we need a regular rhythm of abiding.
Through rhythms of abiding in Christ, we began to see that worship isn't just reserved for a place where we gather. It's about keeping our hearts and our lives in the right position. We teach this to our church, but how well do we prioritize it in our own lives?
Maybe you have wanted to embrace a life of abiding but have had trouble because you didn't know what it looks like. If that's you, here are three helpful ways to think about it.
Abiding is active, not passive.
You don't practice abiding in Christ just by thinking good thoughts about God whenever He comes to mind. In verse 10 of the passage above, Jesus says, "If you keep my commandments, you will abide in my love." There is action, specifically obedience, that cultivates a heart that abides in the love of Jesus.
Abiding is a discipline, not legalism.
This means that abiding doesn't happen by accident. It's a discipline. I ran away from discipline, thinking it was legalism for much of my life, but the two are not the same. Legalism is an attempt to perform for God and others and to prove that we are righteous on our own merit, which is impossible. Discipline, though, is ordering your life around your passion and priorities, specifically your devotion to and dependence on God.
Abiding is about delight, not demand.
In verse 11, Jesus says, "These things I have spoken to you, that my joy may be in you, and that your joy may be full." Prioritizing the presence of God in your own life is not a means to an end or a way to earn God's favor. Spending time with God is the reward. Christ is what our soul needs to truly thrive and flourish, and the only way we will ever have lasting joy in ministry and be able to endure hard seasons is when we anchor our soul in the power and presence of God daily.
In light of these dynamics, here's one final question to consider:
Can you trust God enough to press pause on your daily agenda and just be in His presence?
Here's one small way to put this into practice today.
One of the most helpful things I ever did was start taking a walk outside around lunch and saying the Lord's prayer. I would only be gone for 5 minutes and could usually find a way to make it happen, even on a busy day.
​​Did I feel something spiritual every time? No.
Did it feel stale at times? Yes.
Did it refocus my heart back on God in the middle of my day? Always.
Sometimes the biggest changes you are looking for start with the smallest steps, so find simple ways throughout the day you can reorient the direction of your heart.
The church has a lot of worship leaders. It needs more worship pastors whose hearts are anchored in the presence of God and the love of Jesus.
If you would like more resources and tips on practicing healthy rhythms in your life, download my free eBook, 7 Rhythms To Renew The Health Of Your Soul.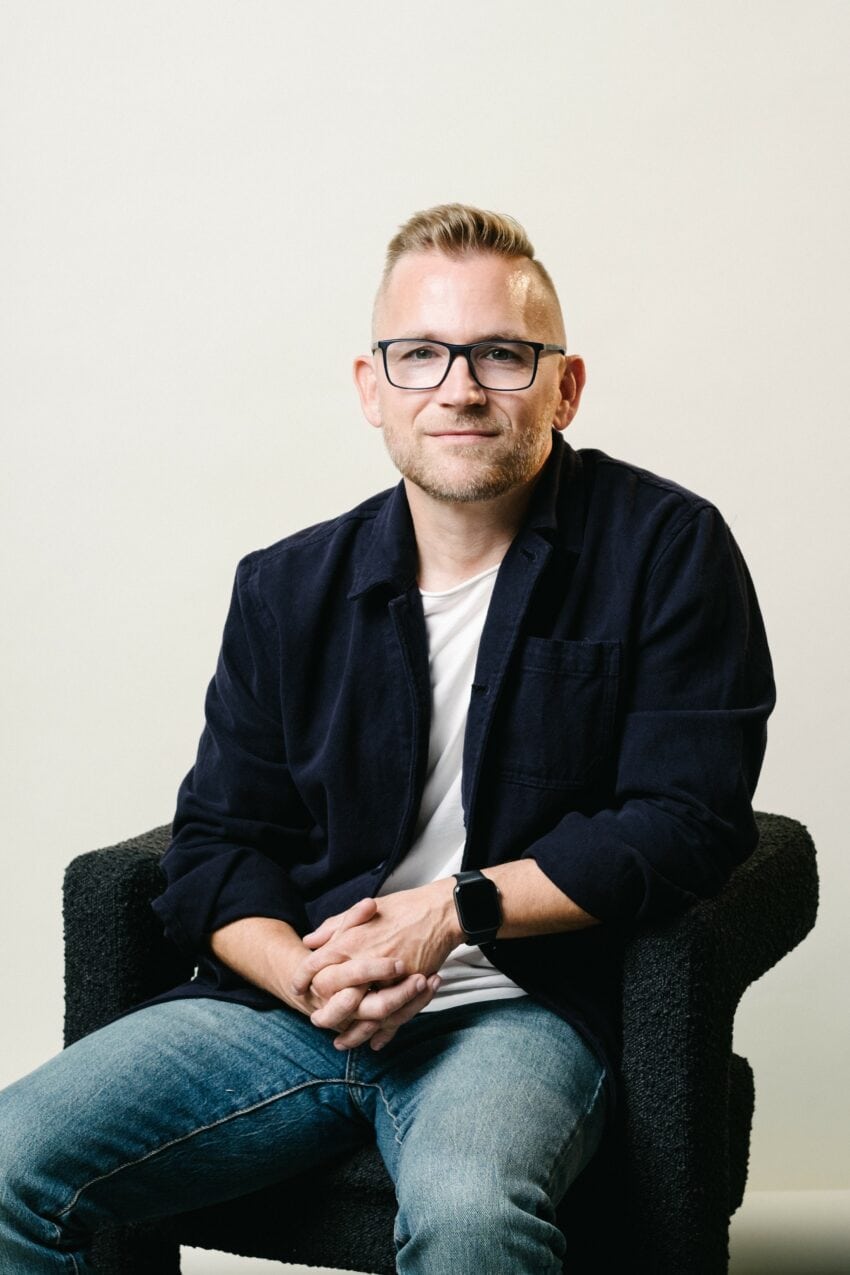 Wade Joye is a ministry coach for worship leaders and teams across the country and previously served as the Worship Pastor at Elevation Church for 14 years. He currently hosts the weekly podcast, Dreamers & Disciples and has recently released an online course for worship leaders, Performer to Pastor, available at performertopastor.com.