Equip
What to Say Between Worship Songs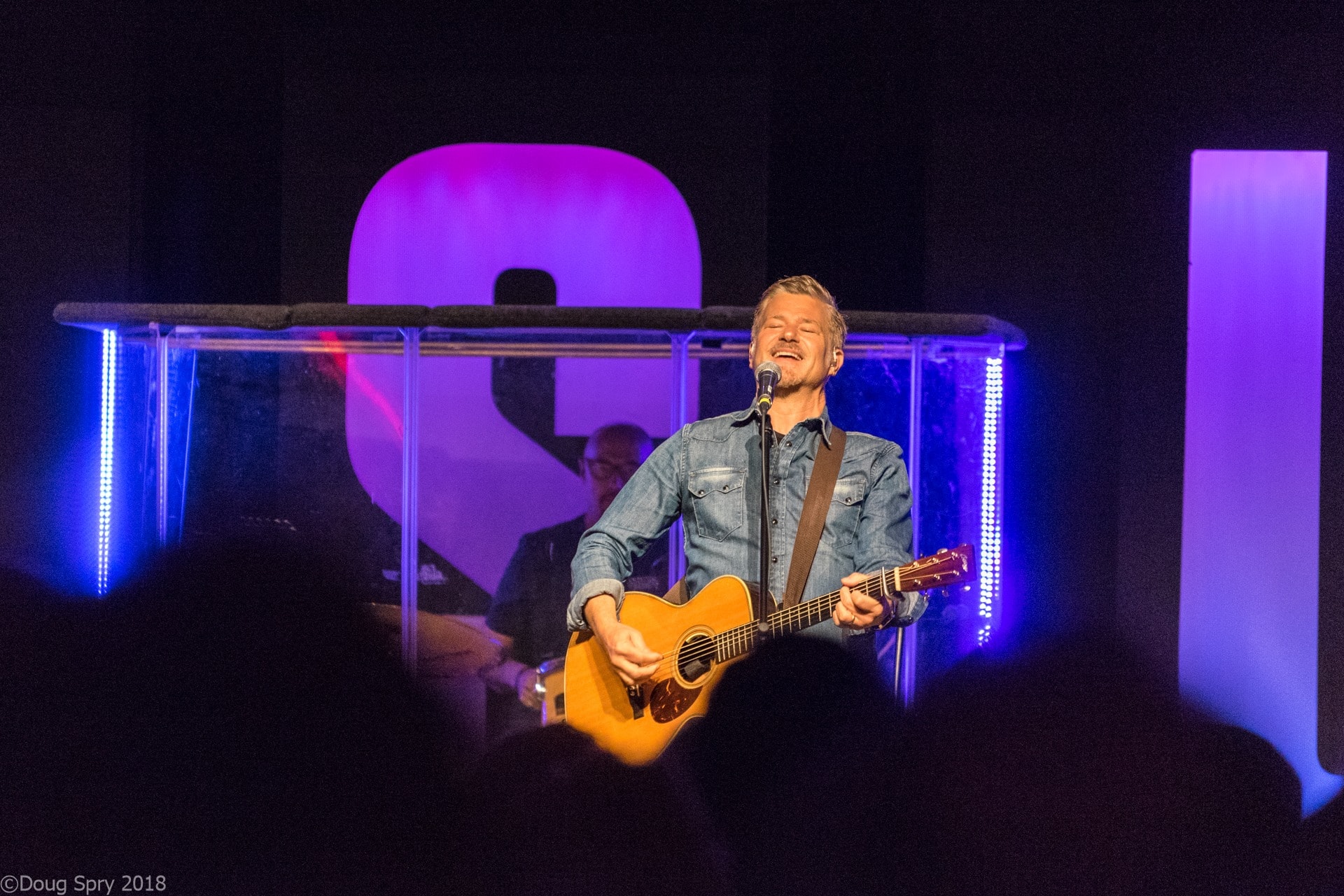 Do you struggle knowing what to say during your worship services? Sometimes it's easier for worship leaders to sing then to speak and lead the service.

Artist and Worship Leader Paul Baloche joined Matt McCoy to talk about what to say and how to improve at speaking during a worship set.
1. Be Your Most Authentic Self
When you begin a worship service, it's important to be your authentic self. Whether you are normally an outgoing person or more laid back, forcing yourself to speak in a different way can come across as inauthentic. Paul shared about having a relaxed confidence when leading.

Paul Baloche: "At the beginning, you need to get comfortable with being your most authentic self. You have 40 minutes to build a bridge with your congregation where they trust you, and often times that first 30 seconds can determine the rest of the time you have to lead. However you would greet a friend that knocked on your door, is how you should start the service. This is going to take time and you're going to mess up. Find a relaxed confidence, and pray for a relaxed confidence, to be your most authentic self."
2. Help Others Worship
Everything that we are doing as we lead worship should be to help others bring their worship to the Lord. So when you're putting your setlist together, it's important to make sure everything works towards that goal. When you speak, it isn't about you. It's about helping everyone in the congregation feel welcome and get ready to worship.
One big thing with this is to plan out the transitions of your worship set. Paul shared some great examples in the interview about what you can say in between songs. He also shared that you'll want to communicate with your band and keys player about what you would like them to be doing while you talk, and how you're going to go into the next song.

Paul: "I want the worship service to feel like a journey that's connected. Not just a random setlist of my favorite songs. Prayerfully imagine your service beforehand. You can practice the spontaneity."
3. What to Say When Things Go Wrong
We've all had the moment where something goes wrong during your service. It's important to communicate, when necessary, to your congregation to help it all get back on track. But how do we do that well?

Paul: "In that moment when something goes wrong you're making a split second decision. If someone just hit a wrong chord, just keep going and move on. I remember back before we had a click track we'd start the song too fast and by the time we got to the chorus it would be comical. Then I'd say 'Stop, stop, stop! Sorry church, we need another shot at that. Thank you for your grace.' They are with you. They are for you and everyone can relate to that. A lot of times people remember those moments because they are human moments. Our goal isn't to be slick and perfect every Sunday. Moments like that keep it real. Sunday morning, think more family and less Broadway show."
Whether you're just starting as a worship leader or have been leading for years, it's important to remember that we can improve at all areas of our service, and not just the music we play. Comment below and let us know what you say to start your worship services! For the full interview, click the video below.
Resources
Check out chord sheets to Paul Baloche's songs on SongSelect!
Check out Master Tracks for Paul Baloche's songs on LoopCommunity.com!