Worship Teams
Advice for Every Worship Leader w/ Chris Brown from Elevation Worship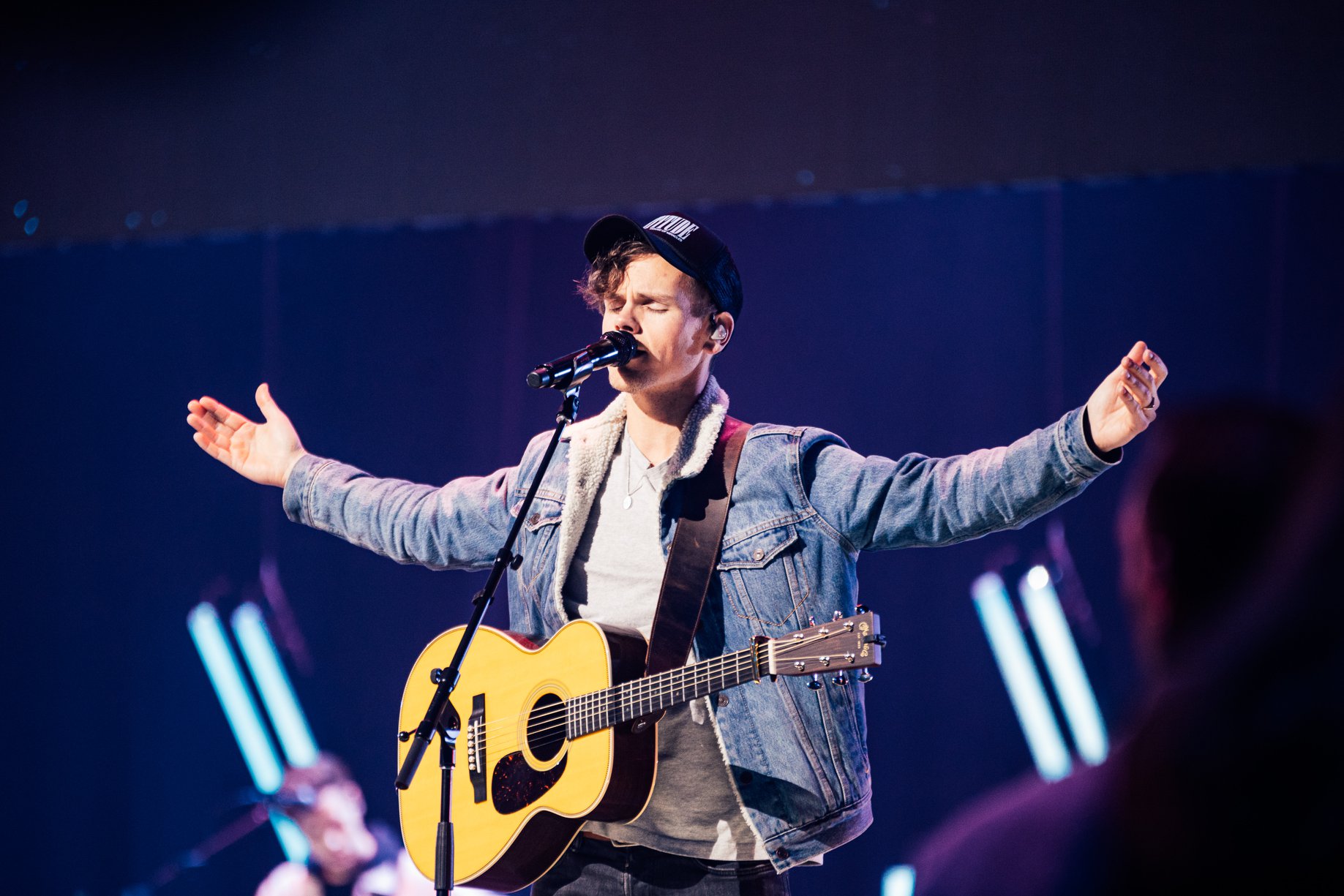 Chris Brown has been leading worship at Elevation Church and with Elevation Worship for 15 years. Loop Community Founder Matt McCoy sat down with him to talk about his journey and advice he has for worship leaders.
Growing as a Worship Leader
Matt: "How have you grown over the years and how have you seen the worship ministry change?"
Chris: "Hopefully I've stayed adaptable and willing to change over the years. The landscape has changed so much with what worship music is, even over the last few years, but definitely since 2006 when I started leading. We as a ministry have aimed to stay authentic season over season to who we are, based on who we have in our ministry and who is around us. I have learned to balance being influenced by the people of our church, but while understanding that we're in a very privileged position to also influence what our people view worship is and what a worship song is. That's something that I have tried to not carry lightly. The position of influence that God continues to give us. Hopefully I've grown in how important something like that is to steward."
Growing as a Songwriter
Matt: "Is it challenging now going into songwriting sessions knowing that everyone is going to expect the next The Blessing or Jireh? What tips do you have for songwriters?"
Chris: "It's definitely in the back of my mind. I think it would be hard for any creative writer to pretend like that isn't there. Pastor Steven [Furtick] talks about this all the time that we can't chase what that was. That existed, lived and was created in a moment, so why bother chasing it. The Blessing didn't come out because we were chasing another song before that. We weren't trying to recreate a sound. Jireh wasn't because we were after something. The day we wrote that we had never written with Chandler [Moore] or Naomi [Raine]. We went to a house and wrote in the basement for eight hours, and at the end we had a lot of music and lyrics that had kept flowing. We realized we had to put it together. 'which movement should be the Bridge?' We'd never written that way. In an unstructured fashion. The pressure can exist, but any song that we love and God has given influence, I'm standing on enough history of songs being written like that. They came from a pure place and we weren't chasing something else."
Tips for Songwriters
Matt: "What advice would you give a worship songwriter who wants their songs to be heard?"
Chris: "Don't equate success to visibility. You should decide early on that your motive for writing songs can't be for other people to hear them. Your drive can't be to get your songs out. The motive has to be that you feel on mission and called to do that. That doesn't need to take the drive or passion away to work strategically to get your songs out, but don't let your driving motivation be for others to hear them. We stay committed to writing songs because we have vision from Pastor Steven to write for our church. Not vision to have songs that are widely heard or get awards. We write them because we were called to do it. I don't want to deflect an answer, but the motivation is everything. Stay focused and committed on what we really feel called to do and steward it the best we can in that season. Don't get ahead of yourself or compare yourself to other songs or ministries. I can't wait to hear over the next decade the songs that keep coming from churches. The church needs to continue to bring pure songs."
For the full interview, click the video below!
Be sure to check out all of Elevation Worship's songs on SongSelect and download the Master Tracks on LoopCommunity.com.