Worship Teams
Building Community with Your Team w/ North Point Worship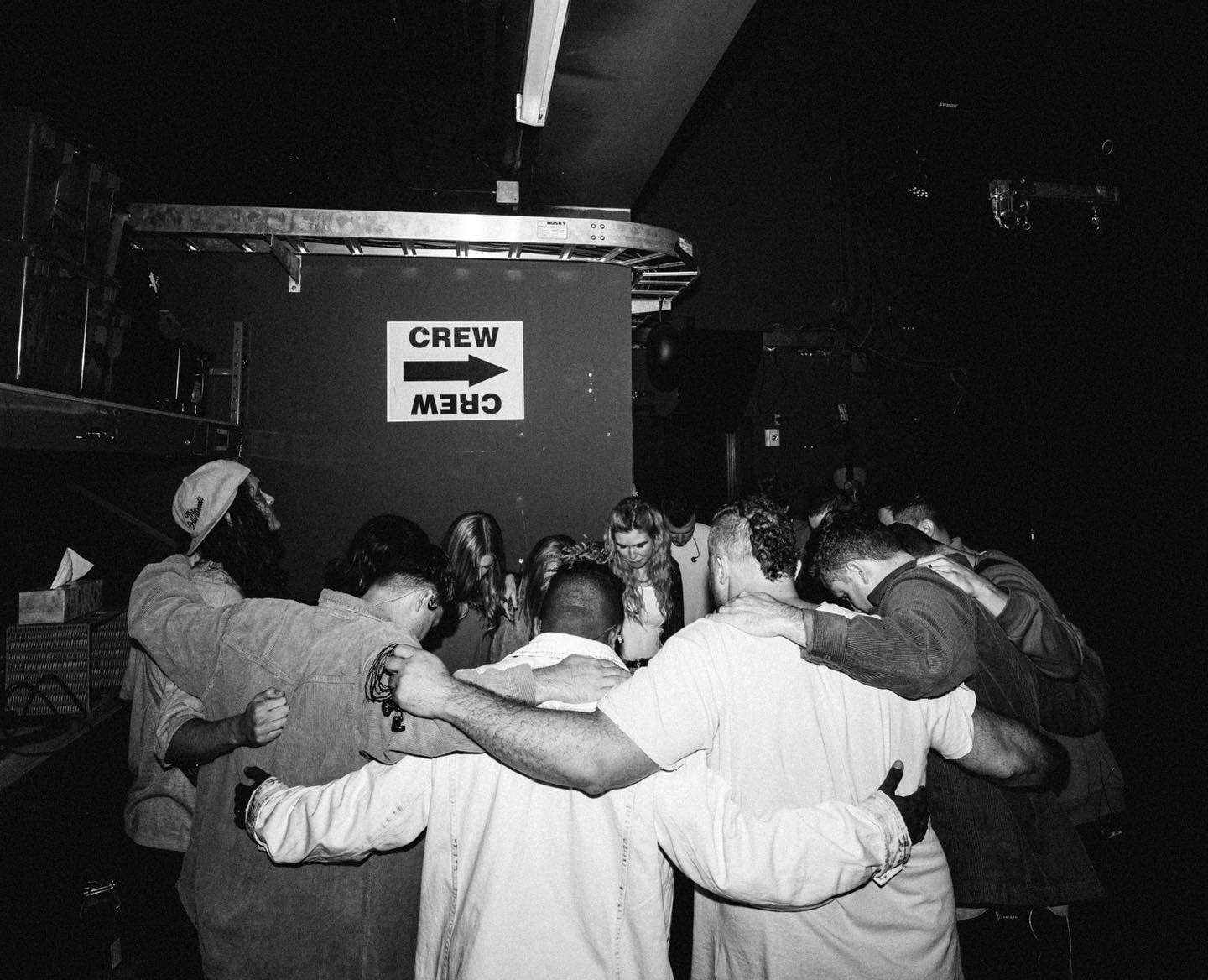 Just because you serve on a worship team, doesn't mean that you have great community on your team. If your team is only communicating on Sunday mornings and it's all very surface level or only about the task at hand, it may leave you and your team wanting more. Lauren Lee Anderson from North Point Worship sat down with Matt from Loop Community to talk about how to build solid community in your worship team.
Being Vulnerable
Matt: "Our teams are craving community. They're wanting to be a part of something deeper in the conversation. We've all been out to coffee with someone where the conversation stays surface level. I think we wish it would go deeper but we don't know how. We might feel awkward or worried about sharing something personal. But when you finally get passed the surface level stuff and talk about real struggles, that's where the relationship and intimacy are built. Community is built out of vulnerability. How can worship leaders seek out vulnerability in their worship teams to help get through hard seasons?"
Lauren: "It starts with us as leaders. Removing the stigma that in order to lead you have to be perfect. There's Scripture behind leadership being held to a higher standard, so you may feel the pressure to present yourself in a certain way. But you don't have to be perfect. Our brokenness doesn't disqualify us. Our brokenness is another facet in which God's glory can shine. We're all broken and if we sugar coat everything, it almost removes part of the story that God wants to tell. His heart is for redemption. We have to lead out in vulnerability. Our team isn't just going to feel safe to share on their own."
Connect Outside of Church
If you're only connecting with your teams on Sunday mornings or during a song write when there is a lot going on, it can be challenging to be vulnerable and build community.
Lauren: "Our team sees each other a lot whether it's traveling, Sunday morning or for writes. It can be easy to lean on that for our community, but the truth is we're working on something. That isn't the prime time to be vulnerable. We're really trying to grow in being together consistently outside of work. We started a night we call sabbath where we get together, make a meal together and we may talk about Scripture or just about life. We check in and it's great. Leaning in to those outside of church moments and community building opportunities is a great way to create vulnerability in the team and on stage."
To hear more about building community in your worship team, watch the full interview below!
Be sure to check out North Point Worship's latest album "Our God Will See Us Through" wherever you stream music.