Worship Teams
Leading Worship During & After COVID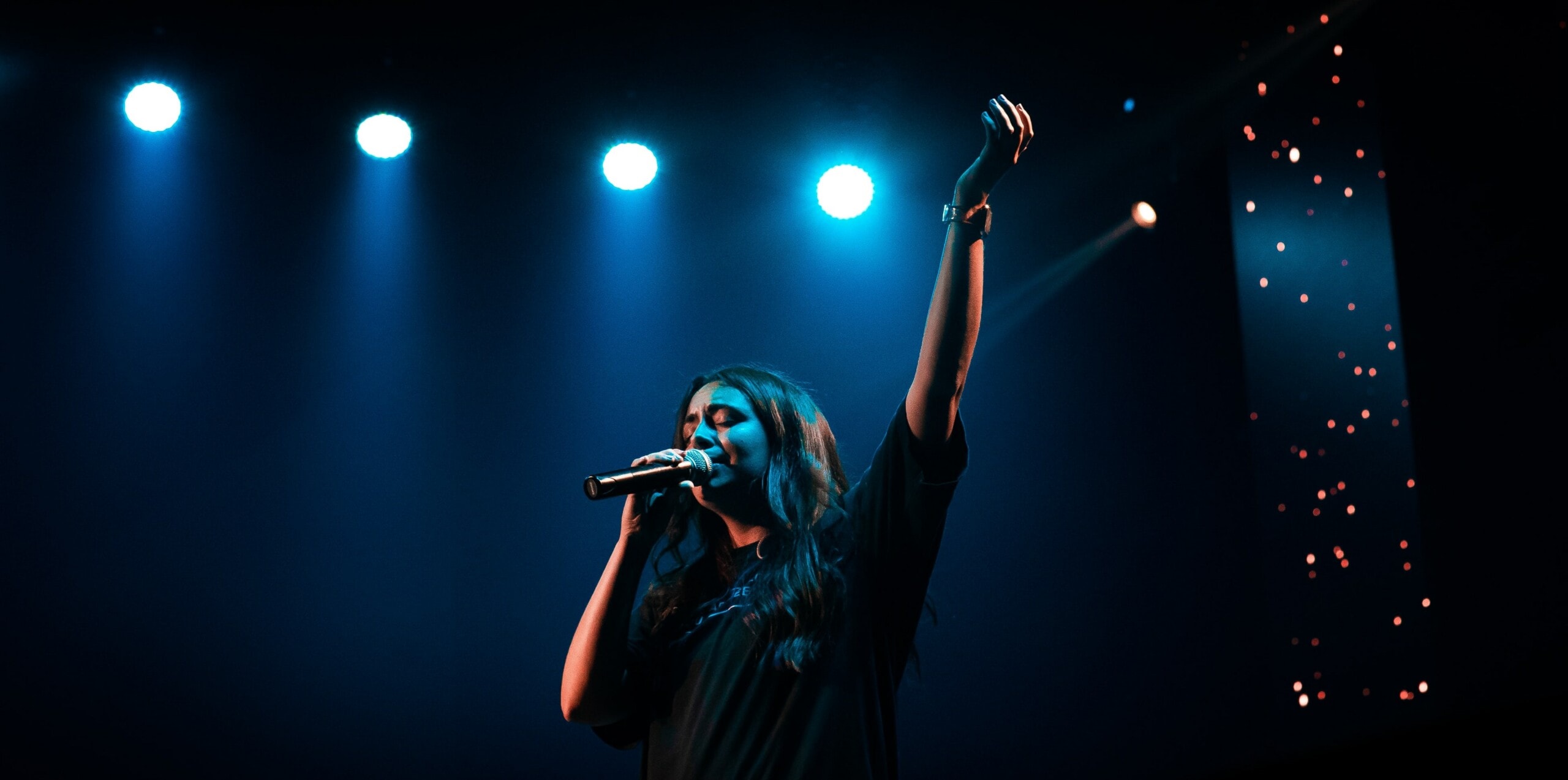 These last two years have presented many challenges for churches and worship leaders. Andi Rozier from Vertical Worship joined Matt McCoy to talk about common problems worship leaders are facing and how we can move forward.
Don't rely on production
When the COVID19 pandemic first hit, the whole world and every church was affected by it. But even though we had to pivot to online services, change our routines and figure out new ways of doing things, God was not changing his plan.
Andi: "When challenges happen and we are pivoting, God is not pivoting. He's still going to do exactly what He wants to do. We just have to figure out a way to get the message across."
When we were first in quarantine, we had to figure out how to reach our people and serve the church without the production of a Sunday morning service.
Andi: "I found myself thinking 'this production is great and we're representing something well'. But the Gospel can be received by a kid sitting on their bed or guy on a street corner. As Bob Kauflin said in his manifesto "Worship Matters", 'There is no creativity or production we can put around the Gospel to make it more beautiful than it is. That was the testing ground for a lot of people. Does our service rely on good production or does it simply rely on the quality of the great message?"
Remember what you learned
It can be tempting as we move out of the pandemic to want everything to be exactly the same way it was before. But it's important to not forget the lessons that we learned over the last two years and use those to move forward and grow.
Andi: "Don't unlearn all of the things that we have learned. One thing we learned at our church was that people started to tune in outside of our state and make our church their home. It's a big wake up call that people may not physically come to church, but they want to engage in church. It is our duty to not retreat and unlearn the things that we have learned. Instead, we should figure out ways within our staff, budgets and capabilities to continue to reach those people."
When thinking about how to move forward though, it's important to remember that God did not change the worship.
Andi: "God didn't change the prescription. The Bible is filled with prescriptions, and worship needs spirit and truth. It's not spirit and truth AND something we put in after that. It's our great error when we try to add something to the prescription. The worship that God prescribed is the only worship that God will hear. So however we move forward post-COVID, we can't change the worship. God wants spirit and truth worship. So give people the opportunity to do that."
Love your people
Since returning to church we've heard from many worship leaders and pastors that attendance is low. It can be challenging to not focus on the low attendance each week.
Andi: "Whether people are sitting at home or sitting in the seats, it is sometimes in our 'natural eye' an error to look at empty seats and see loss. Instead of looking at the people who got up in the morning to make your church their home. Changing our vision from our 'natural eye' to our 'spiritual eye' and seeing that we lead people to worship and loving the people that we are leading is the most loving thing we can do for them."
For more on this topic, check out the full interview below!