Worship Teams
Worship Anywhere w/ Israel Houghton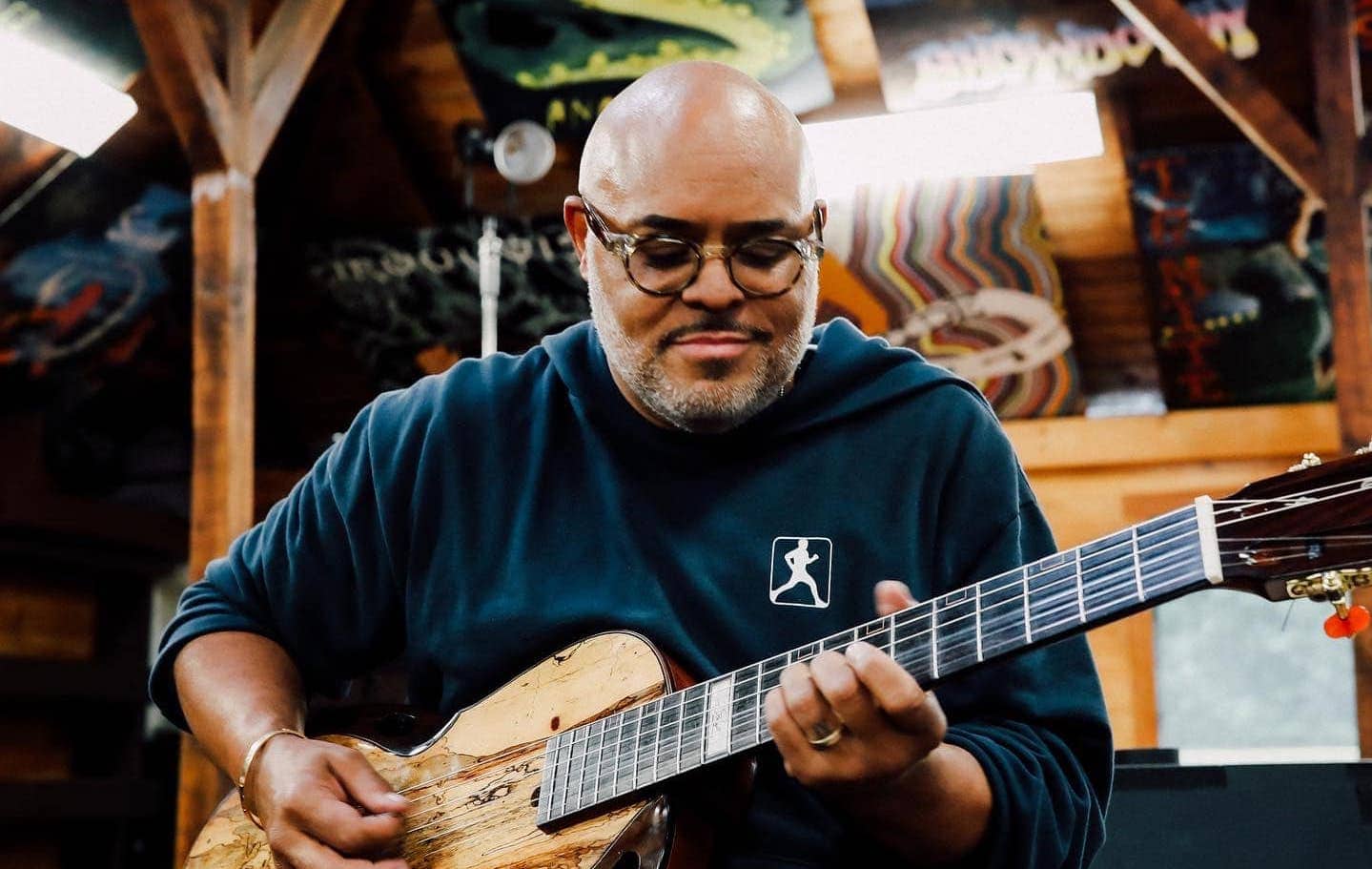 Artist, worship leader and producer Israel Houghton sat down with the Director of Loop Community Gospel Otto Price to talk about his new album, how he has learned to worship anywhere and more!
Worshiping During the Pandemic
Otto: "During the pandemic and those struggles, what songs and worship stemmed from that?"
Israel: "When it really kind of locked down, my wife told me I should do an Instagram live. I said no one wants to hear from me, everyone is doing a live right now. But I found myself reverting to hymns and theologically dense music, and playing the piano. So my wife got me to go live on Instagram and I started doing Worship Wednesdays. What I found was to start with something simple like "turn your eyes on Jesus", and these were songs that unstuck me. As a result, the interaction I was having with people caused me to write more. I was attracting a lot of people that hand't been to church in a long time, which led me to get honest with the lyrics I was writing because I found it was resonating with people."
Worship Anywhere
Otto: "Your new album, Worship Anywhere: Live from Camp NewBreed, is so great. Were the Worship Wednesdays the beginning of that new album?"
Israel: "It was. It organically led us into "Feels Like Home" that was released in February 2021. I had found myself going from a hiatus from my last live record in 2015, to doing three in one year. I have felt this resurgence of inspiration. I've always loved leading worship, that's never been a crisis for me. I realized a few years back I thought I was having a crisis of faith. I followed the "formula" and still crashed. Those of us that consider ourselves evangelicals are great at winning the lost, but we struggle with retaining the found. I realized it was more of a crisis of church. I love the local church. My whole life has been spent serving the body of Christ. So when I started having to take inventory of my own life, I realized I was equating my relationship with God with attendance at a church building. I love going to church, that never changed, but I needed to understand that you can still have a meaningful and intimate encounter with God outside of that.

I had an encounter like that, God was like 'I think you have that a little bit backwards. I'm the host, you're the guest. Stop walking past your piano at home with your head down. Sit at the piano and sing for me.' That was life changing for me. When it became less about who was watching right now, but instead I'm going to sit here and not put the guitar down until I feel that I have sufficiently experienced what I sat down to experience. I found there were so many people in the same boat. Saying 'I still need this moment in God's presence and I'm going to get it wherever I can.' Which is why the album is called Worship Anywhere."
Watch the full interview below! Be sure to listen to Worship Anywhere by Israel & New Breed wherever you stream music.