Worship Teams
Writing Songs on a Deeper Level w/ Jenn Johnson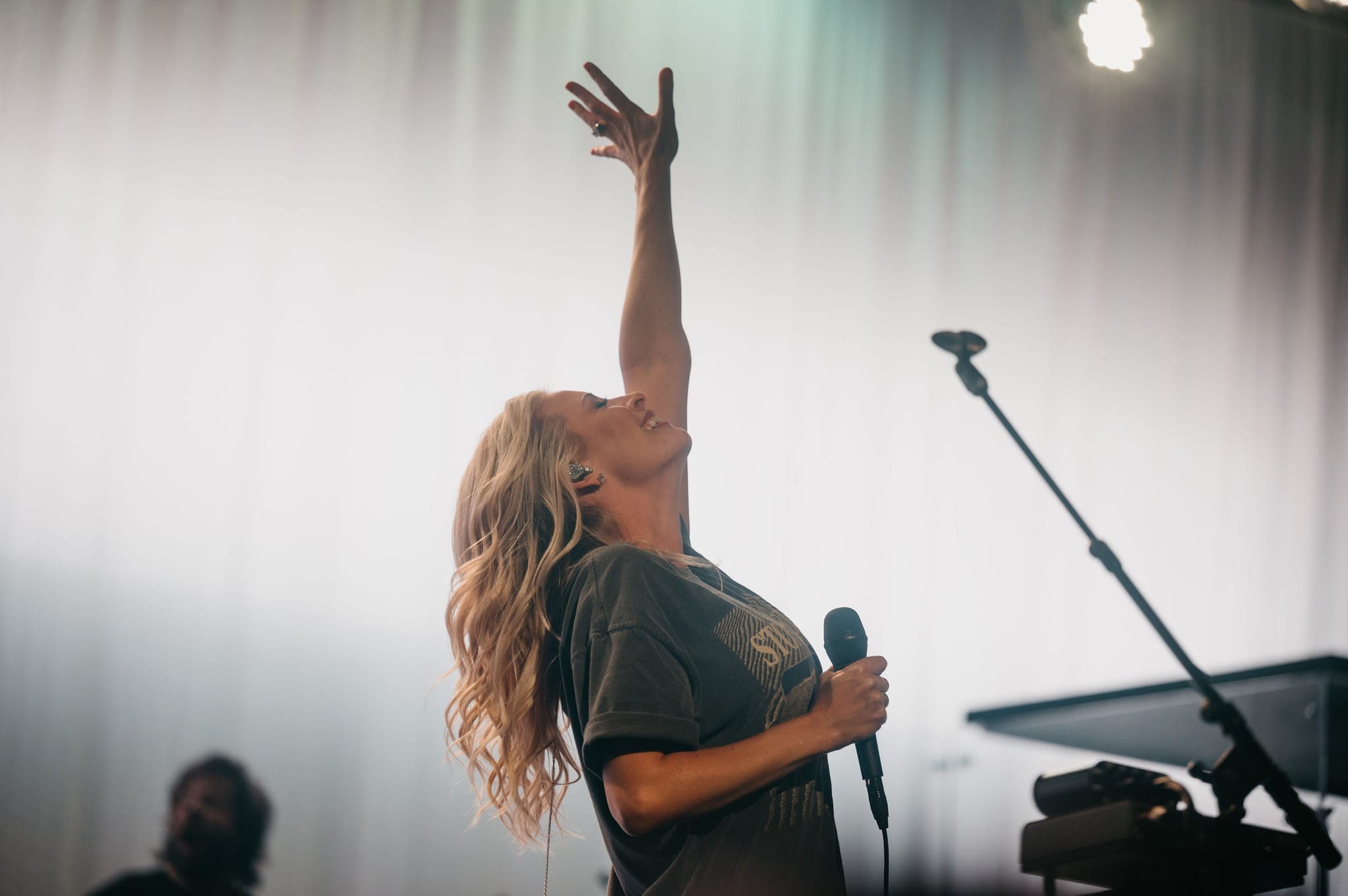 Jenn Johnson from Bethel Music joined Loop Community Founder Matt McCoy to talk about Bethel's new album Come Up Here, songwriting on a deeper level, discipling worship leaders and more!
How worship and lyrics have changed the last 20 years
Matt: "How have you seen worship music change over the last 20 years?"
Jenn: "I think there's a lot of constant things and then there's trends. At the end of the day for me, whatever our teams are writing we're just asking the Lord 'What are you saying?' What should we be writing to who God is eternally? What is Heaven singing? That's our number one quest is to be in those songs more than anything else. Also, what is God saying specifically to people or circumstances that they're in? How does God want to intimately, directly connect and make every person know that He's right in the middle of what they're going through? We're always on the hunt to hear what He's saying and what He's doing.
Matt: "When I think about worship music over the last five to ten years, it seems like the lyrics of songs have gotten so much richer. The songs used to be so simple with simple ideas, simple faith. Now some of these songs are so deep and so rich. Would you say that it's gotten harder to write songs now?"
Jenn: "I don't think it's harder. I really appreciate the simple songs and it feels like the same assignment of asking 'God what are you saying?' The world has changed and is more complex. I believe that we are born as songwriters right now and that God is not playing around, we were born for such a time as this. I see lyrics as keys to unlock people's hearts and to connect them to God. It's a wild time to be alive, it's a wild time to be a parent, but at the same time I always come back to God and say I was born for this, tell me what to do, help me, show me."
Writing Deeper Songs
Matt: "When I write songs, a lot of my lyrics are very simple. I would love to level up my game of lyric writing to write a "Son of Suffering" type song. Do you have any tips on getting to a deeper level?"
Jenn: "This is practical songwriting for me. I really love synonyms. Let's say I really want to write about "beauty". If beauty is the right word, we're using beauty, I hate when people try too hard and it feels like a reach. But to creatively say something to make people rethink it is beautiful. I love creative language. I grew up on the King James Bible and I love it with all my heart. But I also read the Bible in multiple translations because I think hearing the word of God in different translations gives me creative inspiration. That's my first tip. For example, the verse that says "Hear I am, send me." is actually the word Hineni in Hebrew. And the word Hineni means "My answer is yes before you even ask." And that lyric came from that passage because of different translations.

It's great to want to grow as a songwriter, but they don't have to be profound if God isn't putting you in that. Don't forget to keep it simple. There's beauty and purity in that. Make time for God to speak to you and putting Him in songs."
Resources
Click the video below to watch the rest of this great interview with Jenn and Matt.
You can download the Master Multitracks for Bethel's album Come Up Here on LoopCommunity.com and all of the lyrics and chord charts on SongSelect.