CCLI Topics
A New Reporting Solution For The Way Your Church Worships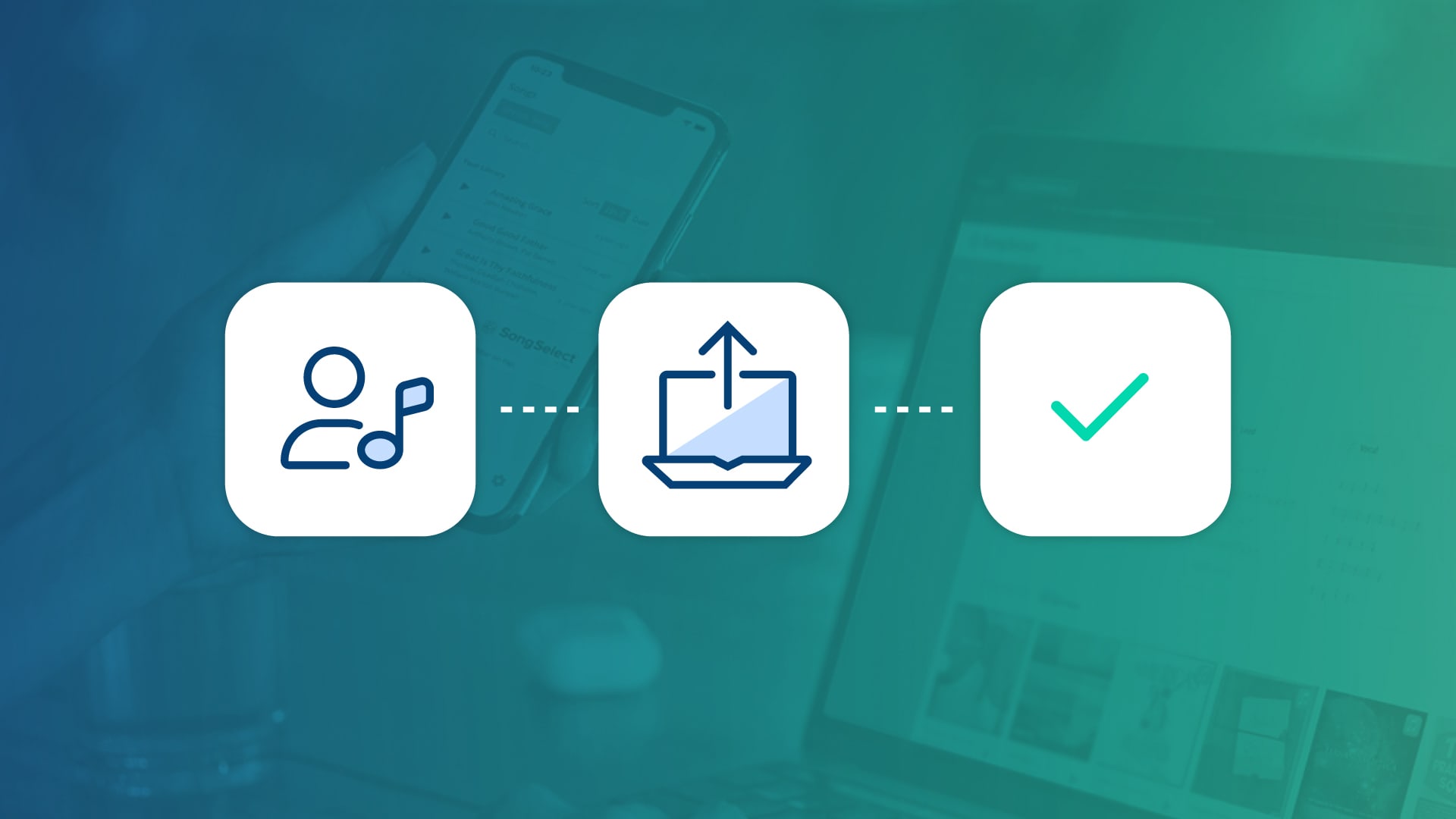 Reporting the songs used in worship is vital to being a CCLI license holder. This information enables CCLI to facilitate a fair and accurate distribution of royalties to songwriters. We also understand that reporting can be challenging for many of our customers, so we are excited to announce a new feature that will simplify this process!
Auto-reporting is here.
Auto-reporting allows churches to report song usage under the Church Copyright License and Streaming License from setlists and service plans via connected worship, planning, or presentation software. Instead of restricting churches to a single platform, CCLI's automated reporting solution connects seamlessly with a growing selection of worship-focused software. As new partners are added, churches can connect auto-reporting using their software of choice, providing a truly integrated media solution.
Bringing churches flexibility and choice.
CCLI currently licenses more than 250k churches worldwide, each one unique in its expression of worship. Auto-reporting benefits churches of all types, from vibrant productions with elaborate visuals to intimate acoustic services, regardless of the technology used. And by connecting to SongSelect, churches also have the widest range of songs covered. And now reported automatically.
The addition of automated reporting is a significant milestone in CCLI's 30 years. While a lot has changed over the years, one thing remains constant, our commitment to providing innovative yet simple and affordable solutions to meet the church's needs.
To learn more, visit ccli.com/reporting.