CCLI Topics
Yes, We Went There…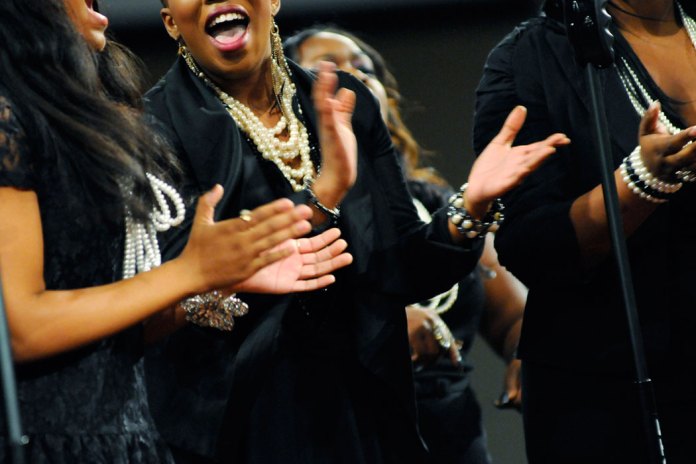 "Why are there no Black Gospel songs in the CCLI Top 100?"
I often conduct workshops at worship conferences on Worship Music Trends as seen through the lens of the CCLI Top Song Lists over the years.
In the summer of 2017 at the Gospel Music Association's IMMERSE Conference in Nashville, I may have had my most memorable—and perhaps most important—session ever. I always enjoy the Worship Music Trends class, and since it's primarily driven by audience participation, there's a lot of spontaneity.    I never know which way it's going to go.
The room was packed. There were probably 90-100 people in a lecture hall at Lipscomb University, and almost half the attendees were African-American. Midway through the session, Monae Miller raised her hand and bravely asked the elephant-in-the-room question.
"Why are there no Black Gospel songs in the CCLI Top 100?"
We spent the next half hour trying to answer Monae's question. It was a very raw, honest and healing discussion, and I think we all came away very changed. I'll remember it always.
We talked openly about the different cultures of black church and white church. We talked about the oral tradition of the black church and the print tradition of the white church. We talked about how black churches are often quick to embrace the Top CCLI songs and give them a different "flavor." We talked about the reasons why the white church does not—or perhaps cannot—reciprocate with Black Gospel. We talked about two of the Black Gospel writers/artists that have made a significant impact in the white church—Andraé Crouch and Israel Houghton—and perhaps some of the reasons why.
A few days after our session, Kassandra Dixon emailed me a quote from Rev. Martin Luther King: "It is appalling that the most segregated hour of Christian America is 11 o'clock on Sunday morning." Kassandra herself went on to say "…The fact that we use terms such as 'the white church' and 'the black church' shows how America's racist past is still ingrained in our daily lives."
In the months that followed, as racial tensions once again escalated across the country, I often thought back to our IMMERSE session last summer and Kassandra's follow-up email. We are the Church. The Bride of Jesus. We have to do better. We should be at the forefront of bridging the gap.
In his classic book, The Jesus I Never Knew, Phillip Yancey remarked, "When Jesus departed, he left the keys of the kingdom in our fumbling hands. All through my own quest for Jesus has run a counterpoint theme: my need to strip away layers of dust and grime applied by the church itself. In my case, the image of Jesus was obscured by the racism, intolerance and petty legalism of fundamentalist churches in the South."
CCLI's founder, Howard Rachinski, remarked, "There are several factors that have deterred Black Gospel songs from entering CCLI's Top 100 songs. Sadly, these factors have created an injustice to Black Gospel songwriters. And, the outcome is a great loss—a loss of creativity and a loss of value. Regretfully, this music bereavement does not just impact the songwriters, it impacts us all—every church that gathers weekly to express their adoration to God."
After my session, I was able to debrief a bit with Jackie Patillo, President and Executive Director of the Gospel Music Association (GMA) and host of the IMMERSE Conference. Jackie commented, "I believe the GMA IMMERSE Conference proved to be a safe place for this important topic because God's diverse kingdom was represented. Thanks to all who are willing to acknowledge present-day issues like this one and see the value in bridging what divides; let's keep this conversation going."
I am so grateful to Monae Miller, Kassandra Dixon, Roberta Bishop, Monique Terez, Tsombawi Knibye Jr. (Té Ká), and so many others (both Caucasian and African-American) whose names I cannot recall, but who nevertheless contributed to a vitally important discussion that began last summer in Nashville.
Yes, let's keep the conversation going. Let's keep the channels open.
He's the Father of all of us. Perhaps it will be the music we create and share to worship Him together that also begins to bring the healing, reconciliation and true harmony that all His children so desperately need.