CCLI Topics
SongSelect ChordPro® Format and Expanded Search: More New Features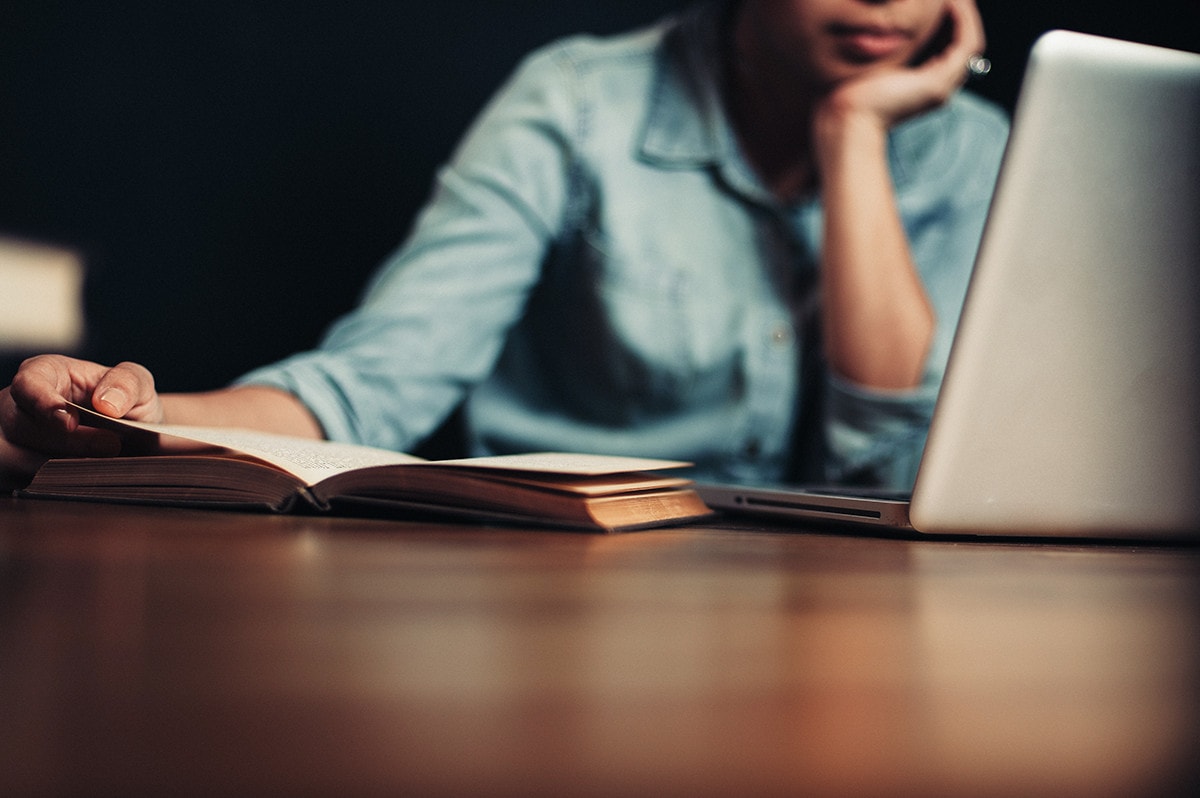 We've been adding quite a few features to SongSelect lately, and we want to keep you updated on all of them. Here are two major upgrades.
ChordPro Export Option for SongSelect Premium Chord Sheets
Because of its flexibility and functionality, ChordPro has become a favorite format of worship leaders and teams. SongSelect Premium now offers a choice of PDF or ChordPro exports for chord sheets. Keep in mind, however, the ChordPro option is only available directly in SongSelect.ccli.com. PDFs will still be available directly and also through the API partner platforms.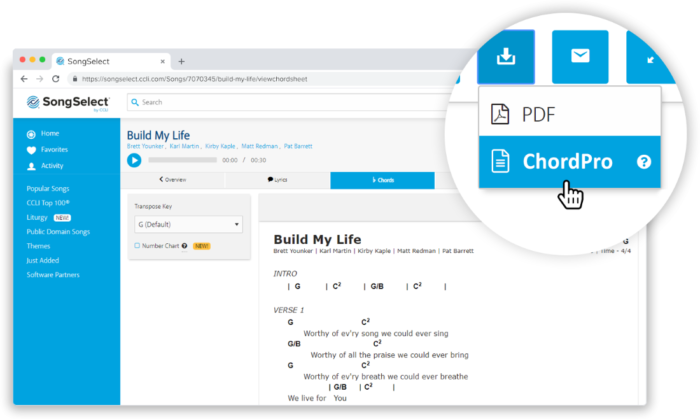 On the Chord Sheet page of your desired song within SongSelect, simply hover over the "Download" icon, and from the drop-down menu, you can select either the PDF or ChordPro format for your export.
Expanded Search Function
Perhaps you've wondered what happened to songsearch.ccli.com, and why CCLI had two different search tools to begin with.
Here's the simple answer: not all CCLI license holders have a SongSelect sheet music subscription. For years, it was our SongSearch tool that informed our license holders which songs, catalogs, and administrators were covered under the CCLI license. For this reason, we kept it separate from our SongSelect search, which focused on lyrics and sheet music offerings. But now that SongSelect has grown into the most widely-used web platform for worship songs (and has become virtually synonymous with CCLI anyway) we decided to merge both searches into SongSelect.
As you search for song titles, authors, catalogs, etc within SongSelect, the default search results will show what song titles have assets (lyrics, sheet music, etc.) represented in SongSelect. But when you click the box in the upper left corner that says "Expand search to show all songs" the search tool will add all titles covered under the CCLI license.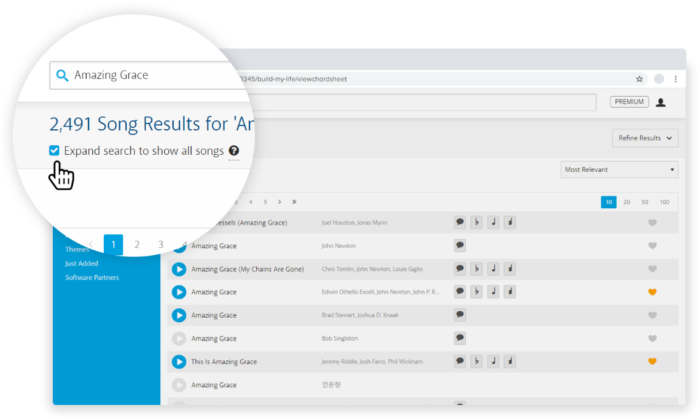 Important Note: You don't need a SongSelect subscription, or even a CCLI license, to perform a SongSelect search. Maybe your church is still investigating what songs, writers, catalogs and publishers are actually covered under the license. Whatever your motivation, simply go to songselect.ccli.com to begin your search. Just make sure to check the box if you want to search our full database of the songs our CCLI license covers.
We trust that these new features are truly a benefit to you as you lead God's people in worship.