Songwriting
'I See The Cross'
A Journey Beyond Language Barriers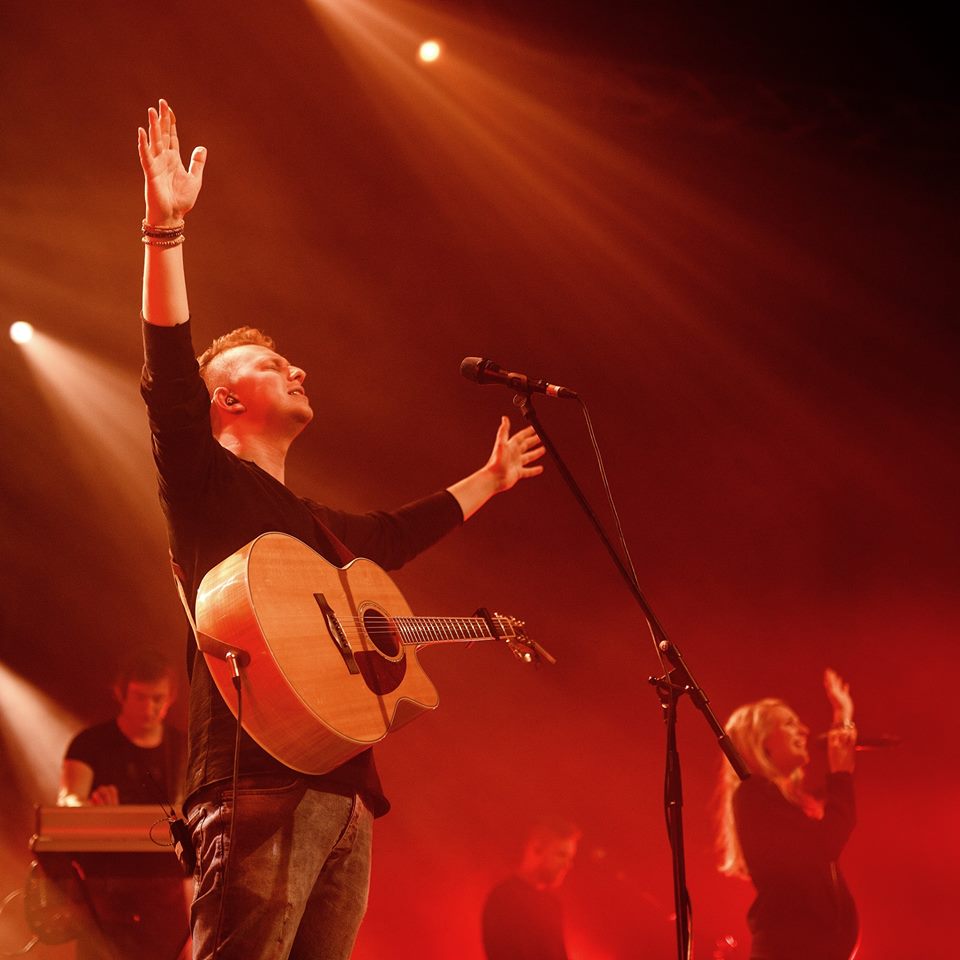 Writing a good worship song isn't as easy and clear cut as you might think it often is. And sometimes a song can make an unconventional journey, from its conception to becoming a voice of the church. 'I See The Cross' from Dutch worship leader Reyer is an example of such a journey.
Reyer (full name Reyer van Drongelen) is often refered to as a 'musical allrounder' and it's not an exaggeration. The Dutchman is an active worship leader, producer, arranger and dj. On top of this he is part of the BEAM Worship band that leads worship at Holland's famed EO Youth Day, as well as the Opwekking band who leads at their yearly Pentacost conference and live records their selected songs.
As a worship leader, Reyer started by serving the local church, writing his own songs. It was around Easter 2009 when he could be found doing what Dutch are characterized for often; biking home. "Out of nowhere, words popped into my head – in Dutch" Reyer recalls. "I clearly heard: 'I see the cross of my Redeemer…' It actually surprised me. I wasn't looking to write a song and I was barely a year into songwriting anyway. But these words touched me. They did not let go. As soon as I got home, I recorded a demo and finished the Dutch version in two days."
By this time, Reyer had been an arranger on the Life@Opwekking youth worship series and was working as a producer and vocalist on various projects. One of those involved working on a Dutch language album of songs from Paul Baloche. The 'Uw Naam' project (Dutch for 'Your Name', released through Integrity Music) saw several Dutch worship leaders sing translated versions of Pauls songs – often with Paul himself. For the American, it was a unique challenge to sing in Dutch after he had previously recorded French language albums. For the Dutch singers, it was a unique opportunity to work with Baloche. "I knew his songs of course" explains Reyer, "and I always followed his tutorial video series for worship musicians with great interest. When the time came to work on my first English album, I thought of once again working with him."
The Dutch version of 'I See The Cross' (titled 'Ik Zie Het Kruis') had been embraced by Dutch churches at this point. The song was released on Reyer's debut album 'Eeuwig Licht' ('Eternal Light') in 2014 and received a Zilveren Duif, Holland's Dove Award, the following year. It was a logical choice to record this song with Paul and his response was encouraging. "He was immediately enthusiastic. Leading up to a concert in Holland, we quickly booked a studio and made sure Paul's parts were all recorded on the spot. Reyer appreciated the process. "Paul is such a sympathetic guy. He was very helpful in suggesting how to improve upon the song and the translation. It was a natural process which turned out to be very educating for me, as well."
It all sounds like an carefree success story so far, but immersing himself in music was, for Reyer, not without fear or risk. In 2016 he took a giant leap of faith by recording a live worship album in an open air theater in the Netherlands. 'I See The Cross' was going to be recorded here, using the previously finished parts of Paul to complete it. Those who are familiar with the moist climate of the Netherlands can appreciate the risk involved with this live album. 'Resound' was also to be filmed in order to have a premiere in movie theaters. It was an ambitious project for which the right circumstances were paramount, but come the day of recording, it was a dreary day; raining continuously. The stage was still set in faith. Shortly before the notes of the opening song werd played, the skies cleared. For Reyer, these moments are like a wink from heaven: a confirmation that trusting God ultimately is not in vain, even though things may not always work out the way we planned. 'I See The Cross' had seen unconventional beginnings and recordings, but is now out there to serve the church at large.