Features
Loving Your Neighbors With a Joyful Noise
Nashville Life Music's Dwan Hill talks about the evolution and mission of this dynamic worship team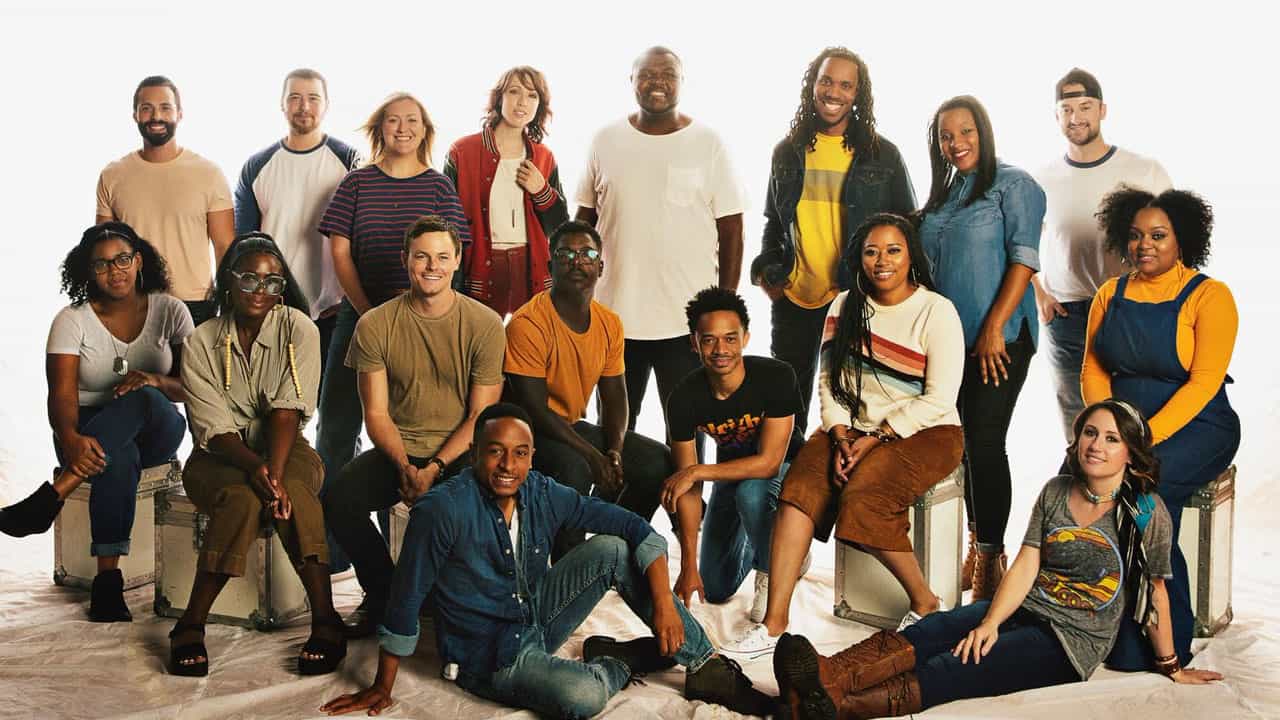 What began as a spontaneous meeting around a living room piano is now a thriving music collective in the heart of Music City. Known for its lively melodies and powerful choruses, Nashville Life Music is a diverse family of singers and musicians inspiring worship gatherings in their local church. Their songs and messages are a direct expression of their heartfelt mission to see the world filled with Jesus' followers.
We had a chance to talk with Dwan Hill, Worship Director at Nashville Life Church, about how Nashville Life Music evolved and what's next for this dynamic worship team.
It's been said that Nashville Life Church was born in CeCe Winans living room? Sounds like an interesting story! Can you tell us more about that?
As our pastors Alvin and CeCe would say, no one saw this coming! After returning from a life-changing experience in Australia, the pastors' son Alvin III invited some of his close friends to the house for a week-long retreat focusing on the power of the cross, the Holy Spirit, and the call to discipleship. This meeting was explosive, and it expanded to what we now know as Nashville Life Church.
Did Pastor CeCe's musical background impact the evolution of Nashville Life Music?
As well-known as Pastor CeCe is, her career had very little to do with the early days of the church. Today, however, we know more about God's plan for our ministry, and her music and reputation has proven to be a solid foundation for Nashville Life Music.
You have a unique sound, very up-tempo, and joyful – it's the kind of music that makes you want to get up and dance! Where do you pull inspiration?
Nashville Life Music is first a worship team at our local church. Each team member is dedicated to following Jesus and building leaders for the Kingdom. Because of that high level of commitment and passion, we are in very close proximity to the most amazing testimonies and stories about the power and love of Jesus Christ. So, in our services and songwriting, we can't help but express that joy through music and energetic praise. Also, because of our diverse team and congregation, we can explore more styles and tempos that complement the people we serve each week.
Nashville Life Music's debut EP, The Taylor House Sessions, was hugely successful on Billboard Gospel charts, and the song "My God" was nominated for a GMA Dove Award. Did you have any idea your music would be so widely well-received? Why do you think it speaks to people?
At the beginning of our church, the last thing we pursued was commercial success. On the contrary, many people worked in the industry already, so our hearts longed for a deeper, genuine experience with Christ and our community. But as we grew, we recognized our unique sound and believed there was a spot for it beyond our church walls. People are looking for joyful, uplifting music, and I think our music resonates with that desire. We didn't know how people would receive our music, but we did have a perfect test market every Sunday in our congregation!
You said in a recent interview, "We believe thanksgiving is a remedy for anxiety, and our hope is to write songs that encourage people to trade their frustration for faith." Powerful stuff. Can we expect to hear more of that on your first full-length album releasing this Spring?
Yes! Our prayer is for faith to be in our DNA as a church community and for people to believe in God even in difficult situations. Many in the church today are walking a tightrope between faith and facts, humility, and confidence. We want to give people the inspiration to trust God in every moment. So, you'll hear bold, daring lyrics and melodies founded on a background of surrender and submission. Look out for songs like "Claim It All" and "Here for Jesus." I guarantee you won't be bored!
Multicultural and diverse – two words used to describe Nashville Life – did you set out to create this atmosphere? Or did it happen organically?
To this day, we haven't had a single sermon, teaching or campaign focused on diversity. Not that we are against it, our strength lies in empowering the people of our church to reach those in their immediate circles. From the very beginning, our multicultural and multigenerational church family is the outgrowth of natural, yet divine relationships.
We started diverse when we were only 30 members, and it's been the same since. Sharing a church meeting space with a Sudanese Christian congregation and a Spanish church allows us the blessing of being surrounded by different people groups daily!
Above all, we must give credit to God for the grace we have in this area. It's God's doing and very special to us. Our prayer is for diversity to not be a Sunday morning benchmark but an everyday expression of God's open call to all people.
How do you remain authentic to your mission and purpose? And why do you think this message appeals to so many?
It's not easy! It is challenging to balance staying true to the mission God has given us while also adapting to the changing landscape. Honestly, the more we pray and submit to God and each other, the more we closely align with what is true and most needed. I also personally believe people want more music that delivers truth with fun grooves at the same time. It's actually possible!
Any thoughts on how you would like to see Nashville Life Music continue to use their music to inspire others to grow in their relationship with God?
We would like to see two major things happen. First, we want our music to inspire praise and worship in every space and moment of people's lives. Most of our lives aren't spent in church services, so we need more Christian music for our homes, parties, and celebrations, and even challenging times. While you may not initially consider all our songs for church services, we want people to have songs of praise and worship whenever and wherever they need them.
Second, I'd personally want songwriters, labels, and believers everywhere to open their hearts and ears to what is possible in Christian music and church services. If anyone should be on the cutting edge of creativity and inspiration, it should be Christians who have open access to God our Creator. Scripture invites, even commands, us to "sing a new song," and it's time to do so with everything we have. God is worthy of this!