Features
The Story Of Hillsong Music
Our Interview with Steve McPherson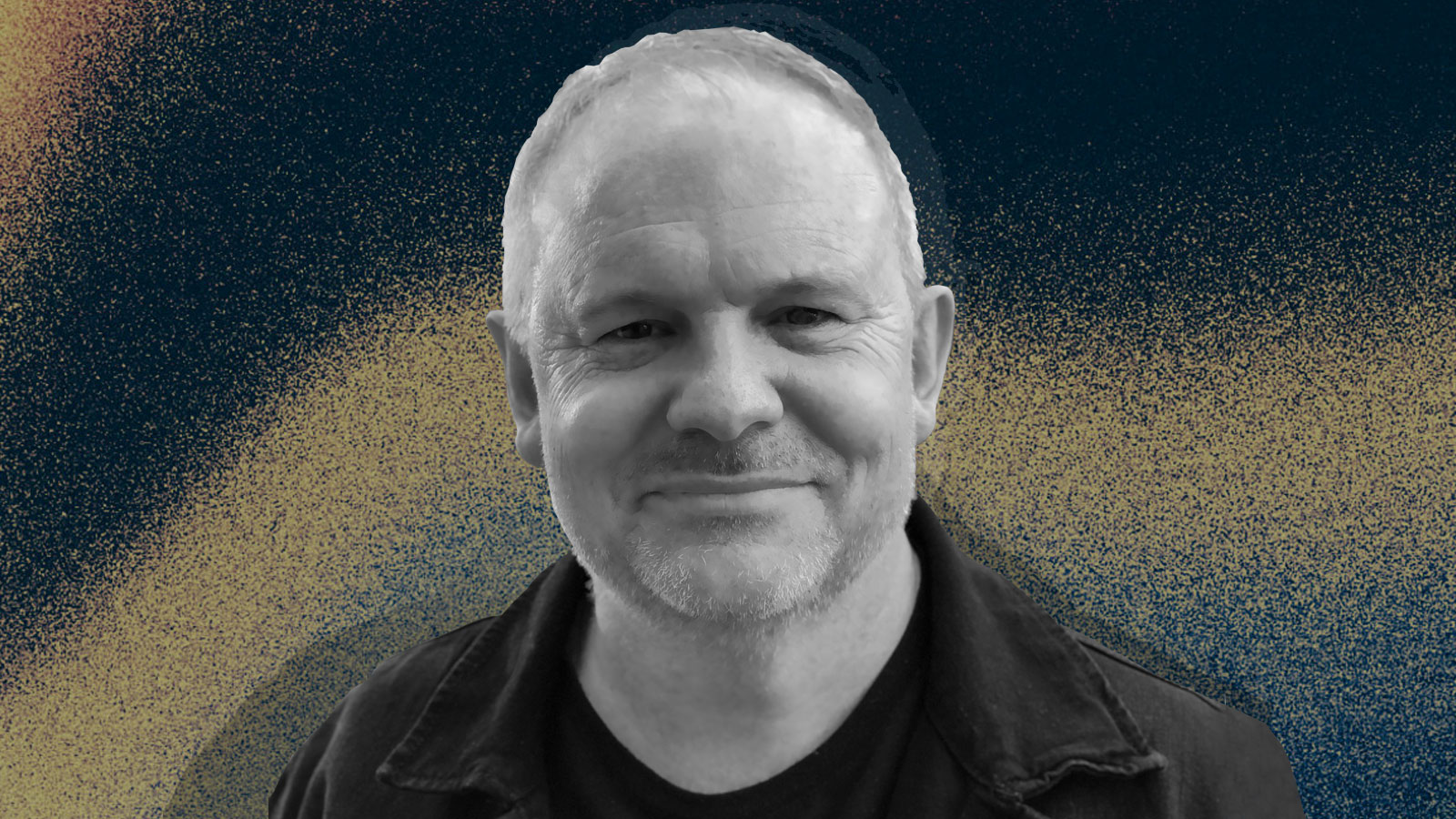 When it comes to Hillsong Music, Steve McPherson has pretty much seen it all. Steve is the Manager of Hillsong Music Publishing and a valued member of the Hillsong worship team since the beginning. We caught up with Steve just prior to the release of the June 2019 CCLI Top Song Lists. Since Hillsong songs now occupy the #1 and #2 slots in the U.S. list ("Who You Say I Am" by Ben Fielding and Reuben Morgan is #1 and "What A Beautiful Name" by Ben Fielding and Brooke Ligertwood is #2), we thought we'd take this opportunity to hear the Hillsong story from one of the people who know it best.

Tell us about the early days of Hillsong Music.
SM: Hillsong Music started out of the heart and desire of Pastor Brian Houston and other leaders of the time to write songs that reflected the heart of the church. Over time I think we found a sound that was uniquely ours, and before long there was a demand from other churches to sing these songs in their own services. This took us on a journey of recording and developing resources for worship leaders.
Hopefully our recordings have gotten better over the years, but one thing has never changed, at least from my perspective, and that's our desire to reach all people through music and enable worship leaders all over the world.
Although "Shout To The Lord" by Darlene Zschech was the earliest signature song from Hillsong, it never reached #1 on the U.S. CCLI charts—mostly because "Lord I Lift Your Name On High" dominated our charts from 1996 to 2003. Looking back, can you describe what "Shout To The Lord" meant for Hillsong?
SM: It was always surprising to me that "Shout To The Lord" never achieved the #1 spot on the U.S CCLI charts, but song activity in churches was so different back then. Churches today are far more willing to try new songs, where I think in the mid-nineties, songs stuck around for a lot longer, and there were many well-loved songs like "Lord I Lift Your Name On High" that dominated worship set lists for many years.
This didn't change the fact that "Shout To The Lord" was a landmark song for Hillsong Church, especially with the release of the album of the same name in 1996. This was our first significant offering to America. I think it was the combination of the song being a such a unique and fresh style of worship song tied with the fact that it was sung by a female worship leader, which at that time, was a rarity. Haven't times changed.
You co-wrote on a song from those days, "Jesus, Lover Of My Soul," along with Daniel Grul and John Ezzy. Tell us about that song.
SM: One of my first roles in Hillsong Church was as youth worship leader in our youth group, Powerhouse. This was a Friday night gathering where we "reinterpreted" the songs we sang on Sunday for a younger crowd…. We thought we were pretty cool. After a rehearsal sometime in 1991, the three of us were sitting in the church offices and decided we needed to be singing songs written within our youth group and not just the same songs we were singing on Sunday, as much as we loved those songs. So rather than waiting, we ran to a piano and wrote "Jesus, Lover Of My Soul". It took us approximately 30 minutes and we led the song that very night. It was the first song to start in our youth and make it to our main services, or "big church" as we affectionately called it. This was well before Hillsong United or Hillsong Young & Free were around.
It's incredible to hear how this song still touches people and is used in worship sets all these years later.
We see lots of worship and songwriter "collectives" these days centered around churches—Elevation, Bethel, Jesus Culture, Gateway, New Life, The Belonging Co, Upper Room and more. Yet Hillsong was really the first collective that set the precedent. Talk about the Hillsong culture of songwriting and creativity.
SM: The local church is a precious place where people do life and community together. A place where we follow Christ and walk this faith journey together, so, it's no surprise to me that songs are coming out of more and more churches all over the world. I also firmly believe that the local church is the greatest training ground for musicians and artists, so when you combine these two factors, it all makes sense really.
I think the leaders of Hillsong Church have always extended great trust towards our song writers to write and explore the boundaries of creativity and bring excellence to our worship. Our song writers have always taken this call very seriously and work very hard to bring their best to it.
In the earlier days getting song writers together was quite simple, but these days, with our song writing team being splashed almost all over the world, the practicalities of getting everyone together have become a little more challenging. However, technology is on our side and a lot of songs are written over one of the various video chatting options available.
Hillsong's first #1 CCLI song in the U.S. was "Mighty To Save" by Reuben Morgan and Ben Fielding, in February 2010. Talk about the impact of that song.
SM: This song was such an incredible gift not only to our church, but churches all over the world. The biggest impacting factor, to me, was how fast this song crossed the denominational lines. Churches of all styles and backgrounds were singing this song and in many different ways.

We released our first recording of this song in 2006 on the Hillsong Worship album of the same name and then again in 2008 on the Hillsong United project, With Hearts As One. It wasn't long before many other worship leaders and artists were releasing their version of the song. Artists like Michael W Smith, Laura Story and Don Moen in 2008, Newsboys and Jeremy Camp in 2010 and many more after this. Over the years it has become one of the most covered songs in our catalogue. All this meant that there were multiple stylistic versions of that song available, which I think made the song all the more accessible to all expressions of the church around the world.
I remember the excitement that both Ben and Reuben and all of us had when this song went to #1 in the USA. Not from the point of view of just being number one, but to us it was the first real solidification of the dream we all had to reach the wider body of Christ with these songs. It was a great moment in our history that all of us will remember and be grateful for.
Through the years, the Hillsong Worship ministry expanded to include Hillsong UNITED and Hillsong Young & Free. Tell us about the expansion.
SM: Music is one of the methods that we inspire worship, and it really should sound different for different ages and people groups. The expansion of Hillsong UNITED and Hillsong Young & Free has come out of a desire to write and record songs in a way that would appeal to younger people and explore creativity in ways we may not have been able to do with the main worship albums. It's also given us an incredible opportunity to utilize and develop the broad song writer base in our church which I'm sure will continue to expand into the future.
This new Hillsong UNITED album PEOPLE has been a big shift for the guys both sonically and in their writing, and while it's a "no holding back" live worship album, it is different to the Hillsong Worship albums and different again to Hillsong Young & Free. I think there's further room for some exploration and creativity in all of the groups.
Hillsong's next #1 CCLI song in the U.S. came in December, 2017, with "What A Beautiful Name." Tell us how that song came about.
SM: Another incredible song that I feel privileged to be involved with. From my understanding, this song started with Ben Fielding and Brooke Ligertwood writing together in one of our writing rooms, and it was finished through phone messages in the following months. I think it was one of those songs that we all wanted to sing, and Ben and Brooke had the incredible sensibility and gift to put these word into this one amazing song.
Like all Hillsong songs, the initial test of this song was our congregations. I remember the first time we sang this song. It was as if we had been singing it for years. I think that's when we all realised there was something special about this song.
In today's social media climate, the scrutiny and critique of worship song lyrics seems ever present. One of the major points of controversy is the first two lines in the 2nd verse of "What A Beautiful Name," namely, "You didn't want heaven without us, so Jesus, You brought heaven down…" Personally, I think it's a beautiful and artful expression of John 3:16. But I'd like to hear your thoughts.
SM: I know that our song writers are very intentional in the words they use in their songs. I've seen writers spend months agonizing over a few lines just to find the most artistic yet scripturally founded way to express a thought.
I personally love this line of that song. God created us to be in communion with Him and we were created for His glory and pleasure but because of sin and the fall of man, we had been separated from God's glory and eternal life with Him. The Father sent the best of heaven, His son to earth and through His sacrifice we have access to the Father's forgiveness, mercy and grace. I think the line in this song depicts this beautifully and shows the Father's heart for the earth so clearly.
Ben Fielding wrote a very informative piece on this song, which I would recommend reading – https://hillsong.com/collected/blog/2017/05/scriptural-inspiration-behind-the-lyrics-of-what-a-beautiful-name/#.XNkvAaRS_D6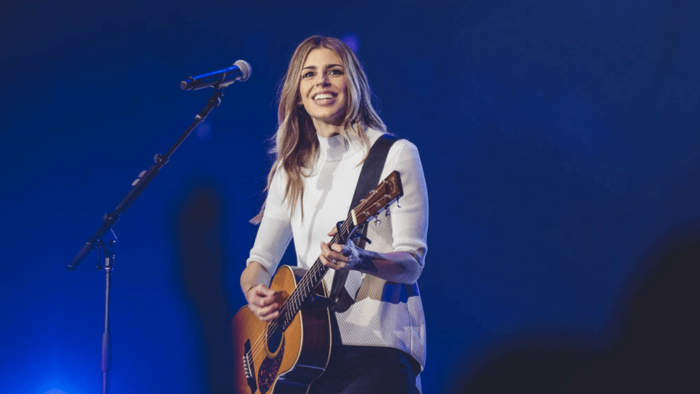 It was great to see Brooke Ligertwood (Fraser) return to Hillsong after a few years focusing on her solo career. And "Albertine" is still one of my favorite albums. What did the Hillsong team think of Brooke's solo endeavor?
SM: We love Brooke! And I particularly love that she expresses herself in a myriad of musical ways and why shouldn't she? Her artist releases and her involvement with Hillsong Worship just show the different sides of her as a person and an artist. I don't see why we can't see more artists who can write and record music for the church, lead worship and serve in their local church but also have artistic expressions targeted to a "mainstream" audience. I think it can all complement each other so long as they don't become different personas—the person performing gigs should be the same person leading worship on Sunday. Then there's a message and a story to tell. I think Brooke has always done this really well over the years, as have others. I think we need to see more of it actually.
When I enter "Hillsong" into the SongSelect search bar, I get 2,828 results. To me, that's mind-boggling. What are your thoughts?
SM: It does blow my mind that we have so many songs in our history. We released our first album in 1988. That's 30 years of songs with literally hundreds of song writers all contributing to this incredible catalogue of songs. I feel truly privileged to steward these songs and I'm excited by the notion that there are so many more to come.
Of all those songs, are there a few in particular that you thought would have resonated with churches more than they did?
SM: That's a tough one to answer. Predicting what songs will resonate in churches has always been very difficult. We get it right some of the time and then other times we're surprised by the response. There are songs like "No Other Name" by Joel Houston and Jonas Myrin, "Sinking Deep" (by Hillsong Young & Free), written by Aodhan King and Joel Davies and "Grace To Grace" by Joel Houston and Chris Davenport which have never reached the Top 100 CCLI songs in the USA.
While these songs are favorites in Hillsong Church and are obviously used by many worship leaders, they haven't had the level of pick-up that we expected. We understand that churches are different and songs work differently depending on the environment and culture it's been used. It's always interesting to watch the movement of songs around the world.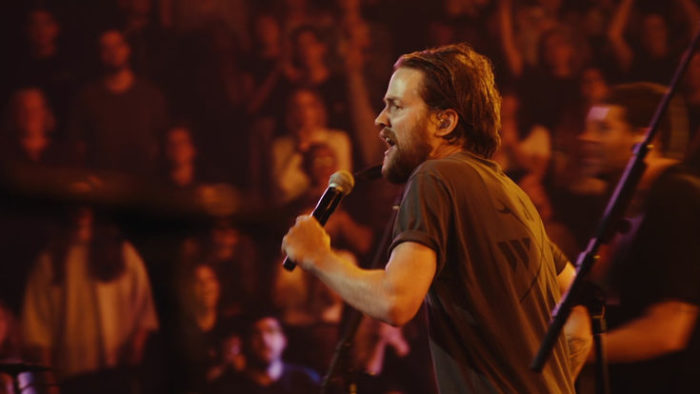 What are your thoughts about "Another In The Fire" from the latest Hillsong UNITED release?
SM: Another incredible song from Joel Houston and Chris Davenport. There are few song writers who dig as deep lyrically as Joel Houston and this song is an incredible example of that. Lyrics like;
"And should I ever need reminding
Of how I've been set free
There is a cross that bears the burden
Where another died for me"
This whole record from Hillsong UNITED is really something special and it's been incredible to watch how these songs are being not only listened to but picked up by worship leaders and churches.
What's ahead for Hillsong?
SM: A lot. Brooke and the Hillsong Worship guys are working hard on their new album, which is very exciting. But we have plans for so much more. We are constantly looking at the incredible people God has given Hillsong Church around the world and looking at ways we can continue to build His Kingdom and bring glory to His name through music and creativity. We're excited about the future.